HERE ARE THE AWARDS I GIVE:
IF YOU WOULD LIKE TO APPLY FOR ONE E-MAIL ME AT: rubycats@odsy.net
GIVE ME THE URL SITE APPLYING FOR AND WHICH AWARD, I WILL GO LOOK AT IT AND IF I FIND YOU DESERVE THE AWARD I WILL E-MAIL IT TO YOU SO PLEASE ALSO INCLUDE YOUR E-MAIL.
SITE MUST BE A FRIENDLY SITE WITH NO OBSCENE MATTER OF ANYKIND. DOES NOT HAVE TO BE A PET SITE JUST A GOOD CLEAN SITE WITH SOME KIND OF INFORMATION, NOT JUST A LINK SITE.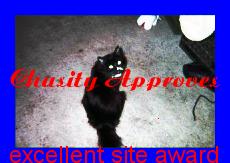 AWARD # 1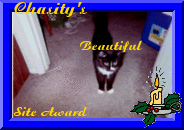 AWARD # 2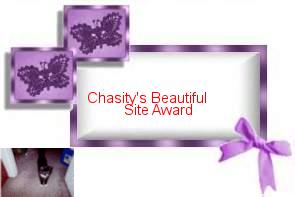 Award #3